Wendy Ren'Py thing
A downloadable thing for Windows and macOS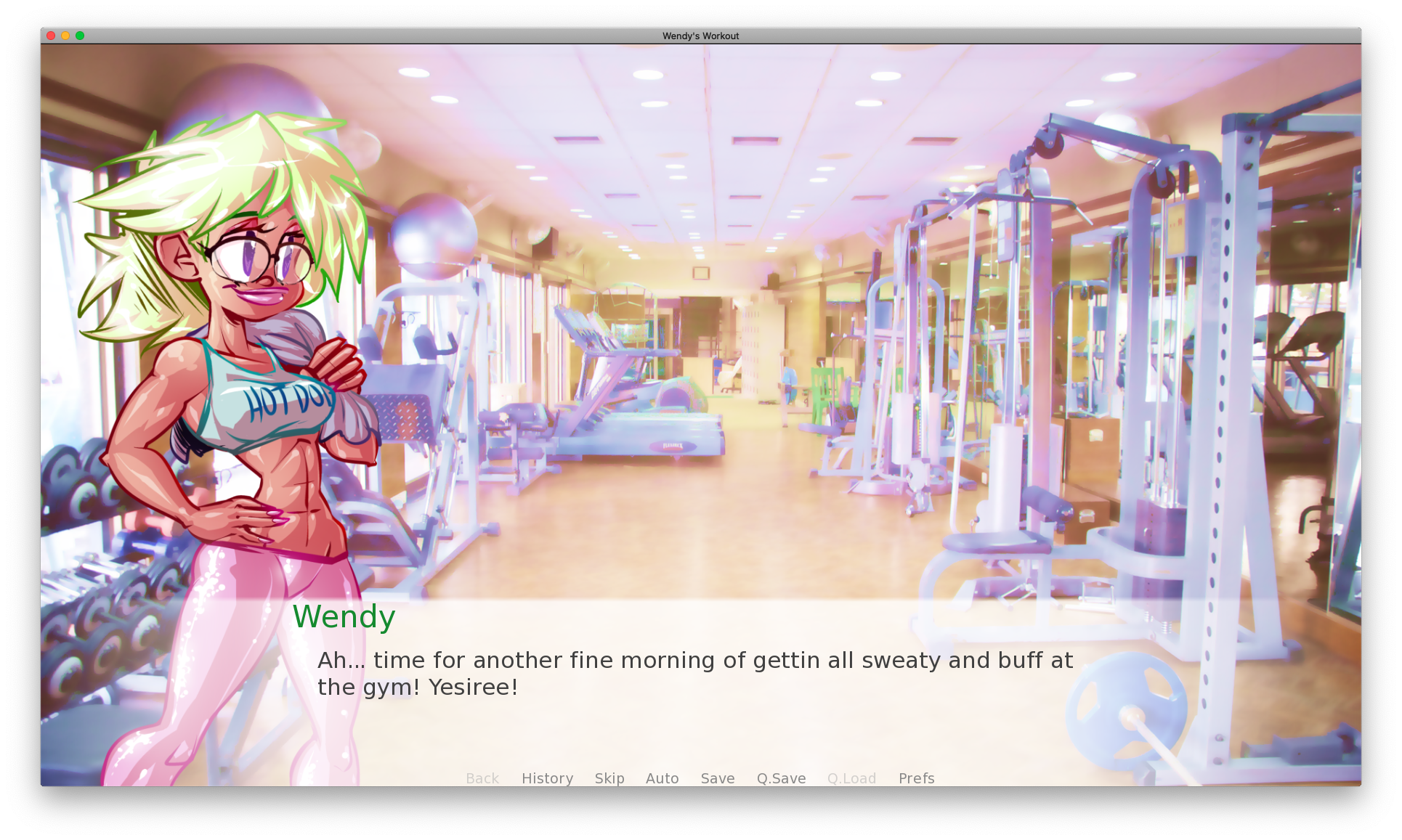 A simple little VN where Wendy hits on a guy in the gym and (in scenes to be added later) bones him in the shower.
This is just a little Ren'Py practice which may or may not be finished someday. While it *is* intended to be a porn game, nothing NSFW has actually been implemented yet, so this version is good for literally everybody!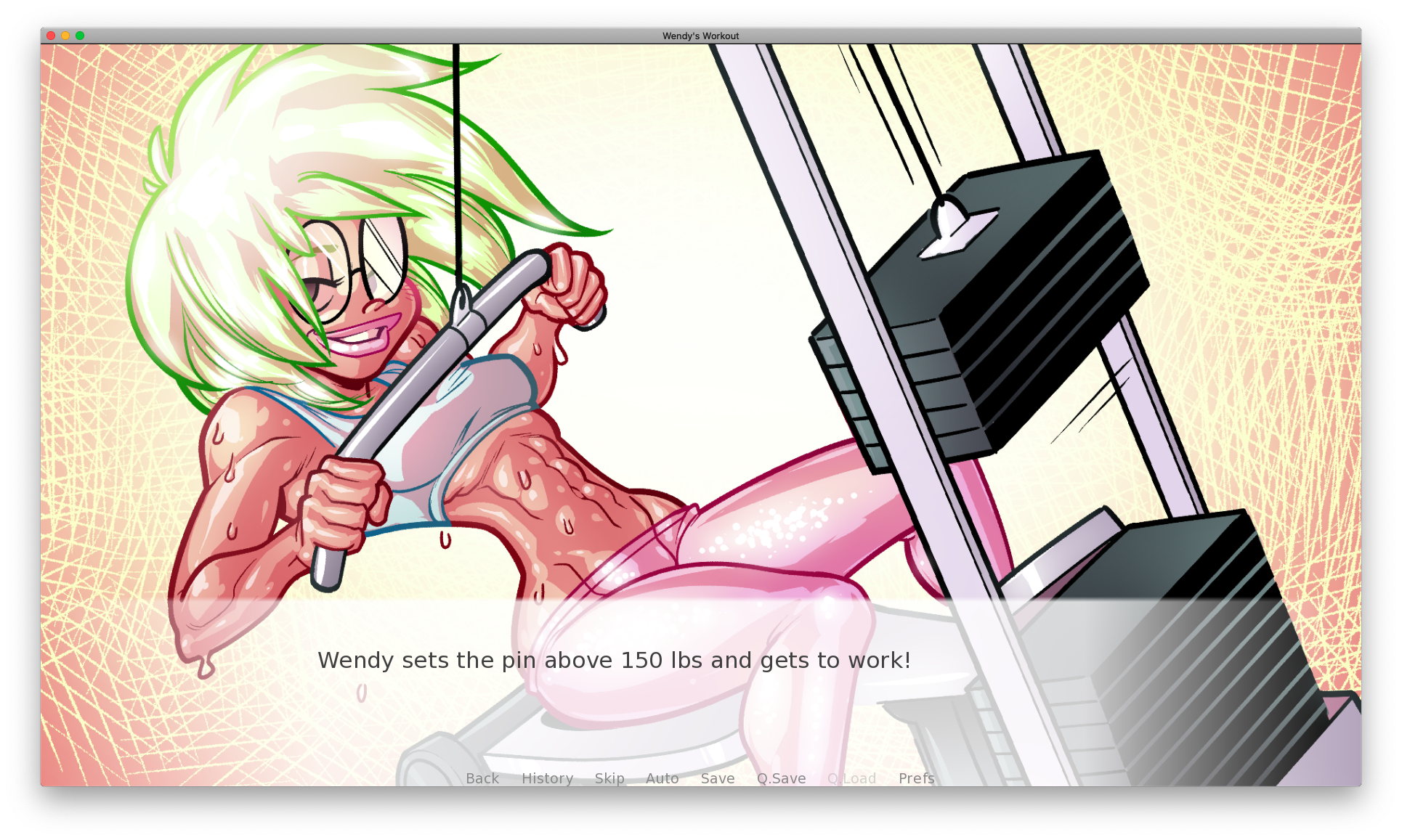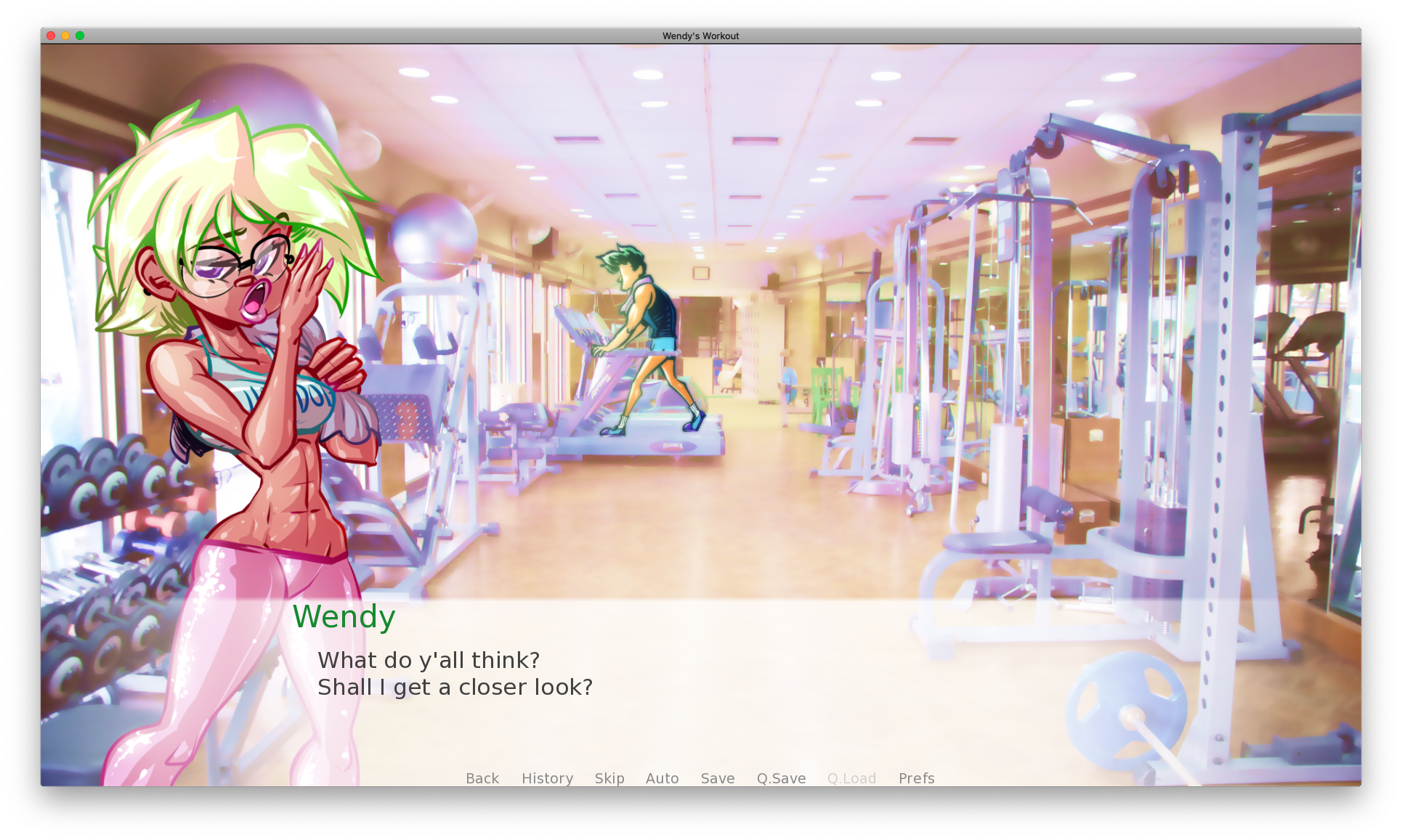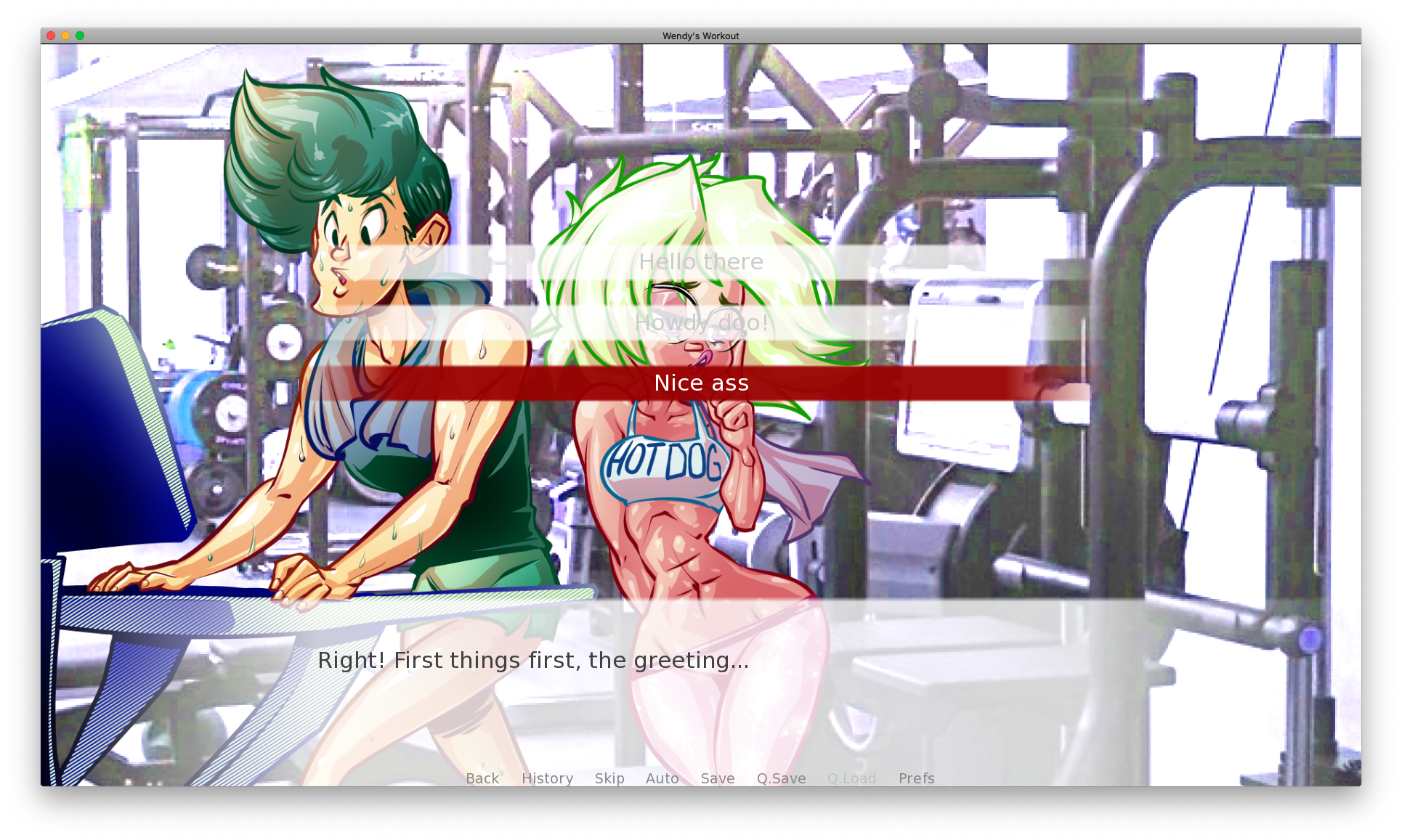 Art assistance was provided by Teslakoi and Freeglass.